Dear World Wide Web Wanderer 1,
this is my small Internet corner. The place of VESELY's pack. The family alpha male's territory for sharing inspirations, comments and any challenges I face in professional, family related & personal life. I am also active on Mastodon 🐘 where you can follow me. But why? I just want to keep my memories alive, record the actual movements of my mind, store the daily spirit and share some of the fragments with others that are open to read & listen. Maybe you will find some of my posts inspiring. Enjoy!
Few words about our family
We live all together in Prague. The most beautiful and magical city in the heart of Europe, Czechia. We are a pack of 5. Our sons Štěpán (*2011), Ondřej (*2014) & Adam (*2016), all handled with love and compassion by my beloved wife Jitka and me.
The 3 little guys consume almost all of our free time. But we enjoy a lot of fun with them. We all like to work hard, but also play games and sports (hard). Anyway the most we enjoy is just to walk, rest and contemplate together in the family circle or somewhere in the middle of the deep Czech forests.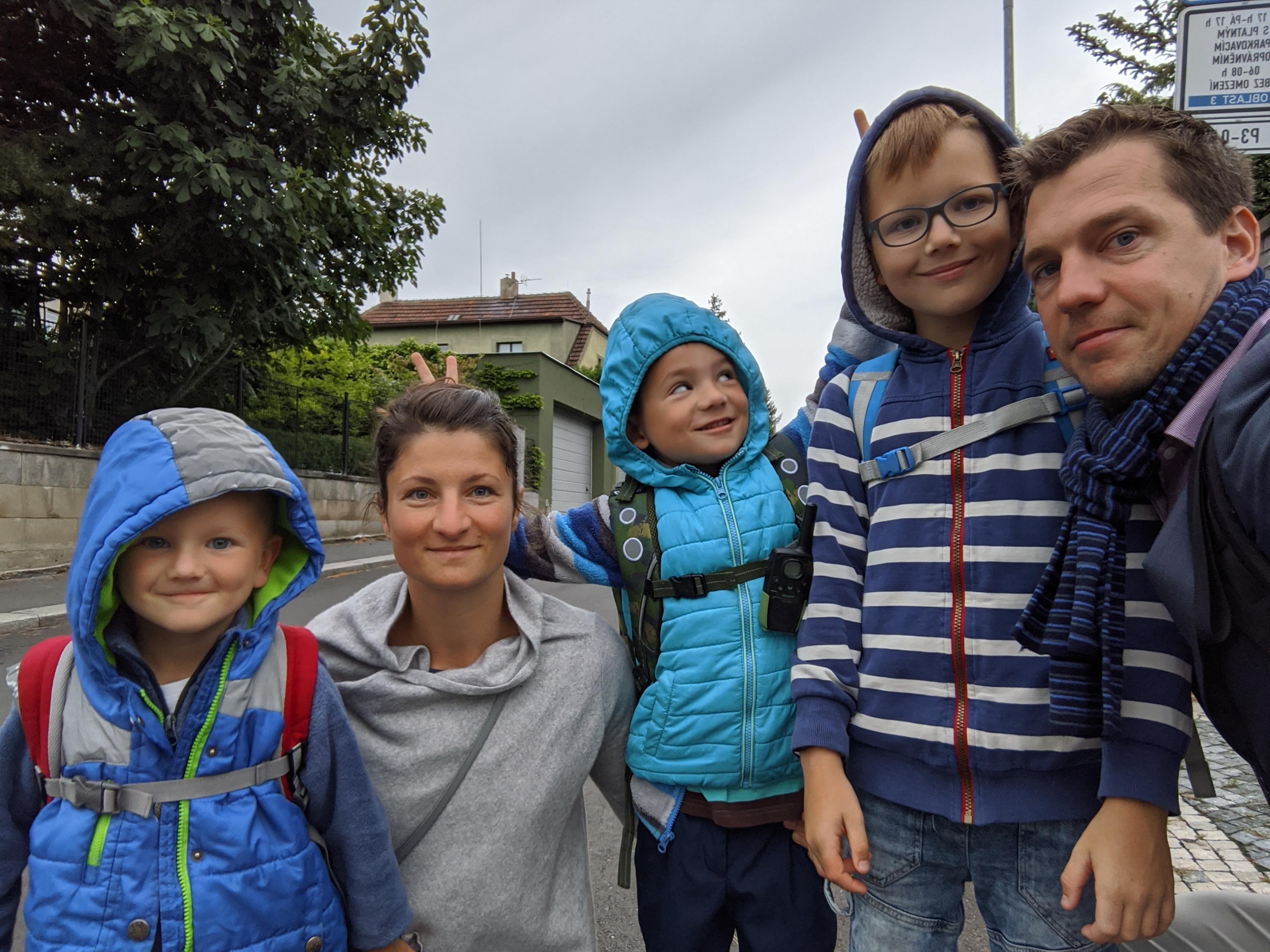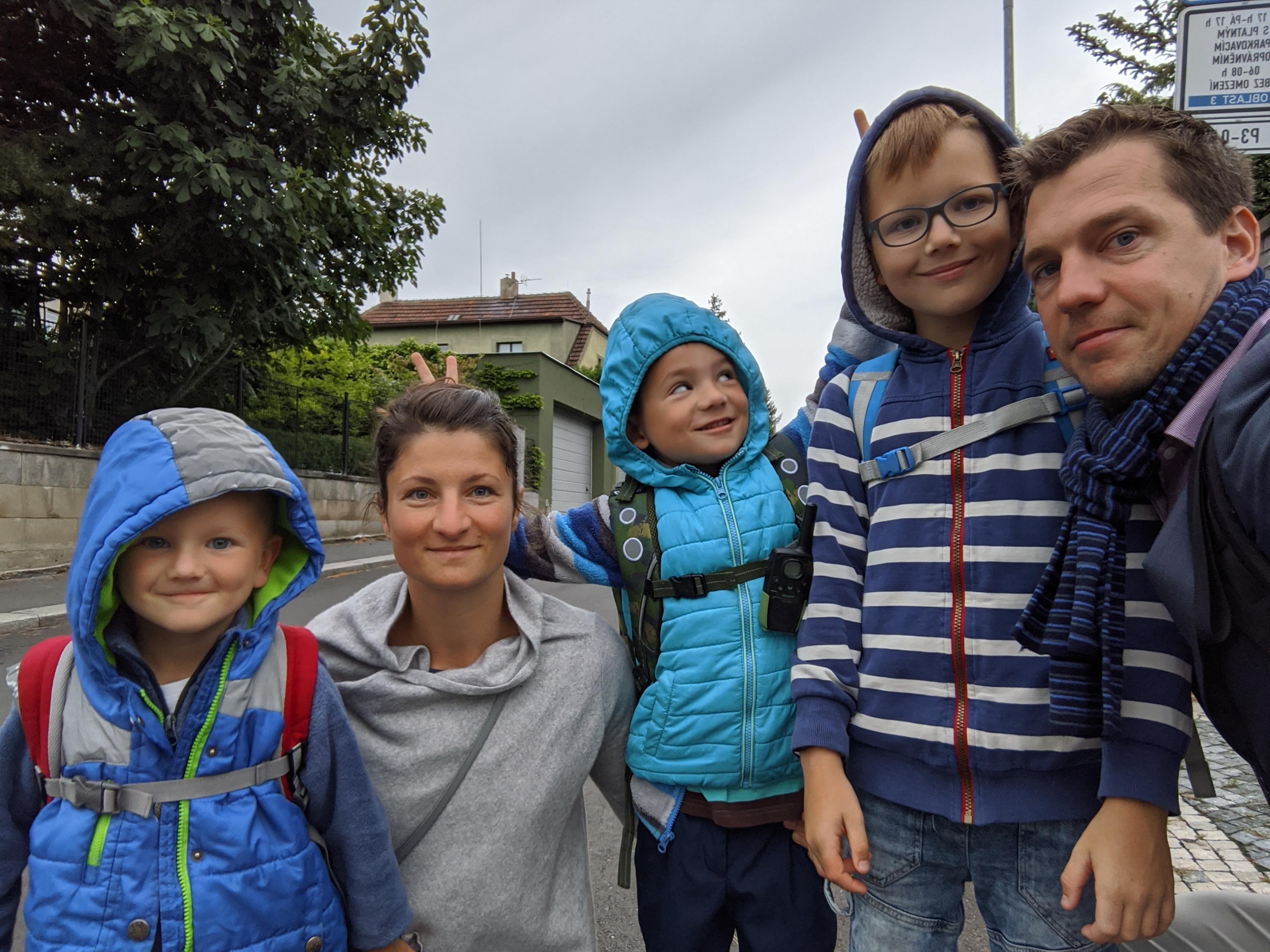 My family with me being pushed out of the photo by the pack of our little wolves...