During the weekend I took my 3 sons for a one-day trip to the Brdy forests. Searching for a while, you will be able to find our creation most probably whole this winter around the following GPS position:
49.86790222917967, 14.188935683012165
This is a small animation of what we have created. We enjoyed a lot of fun making it.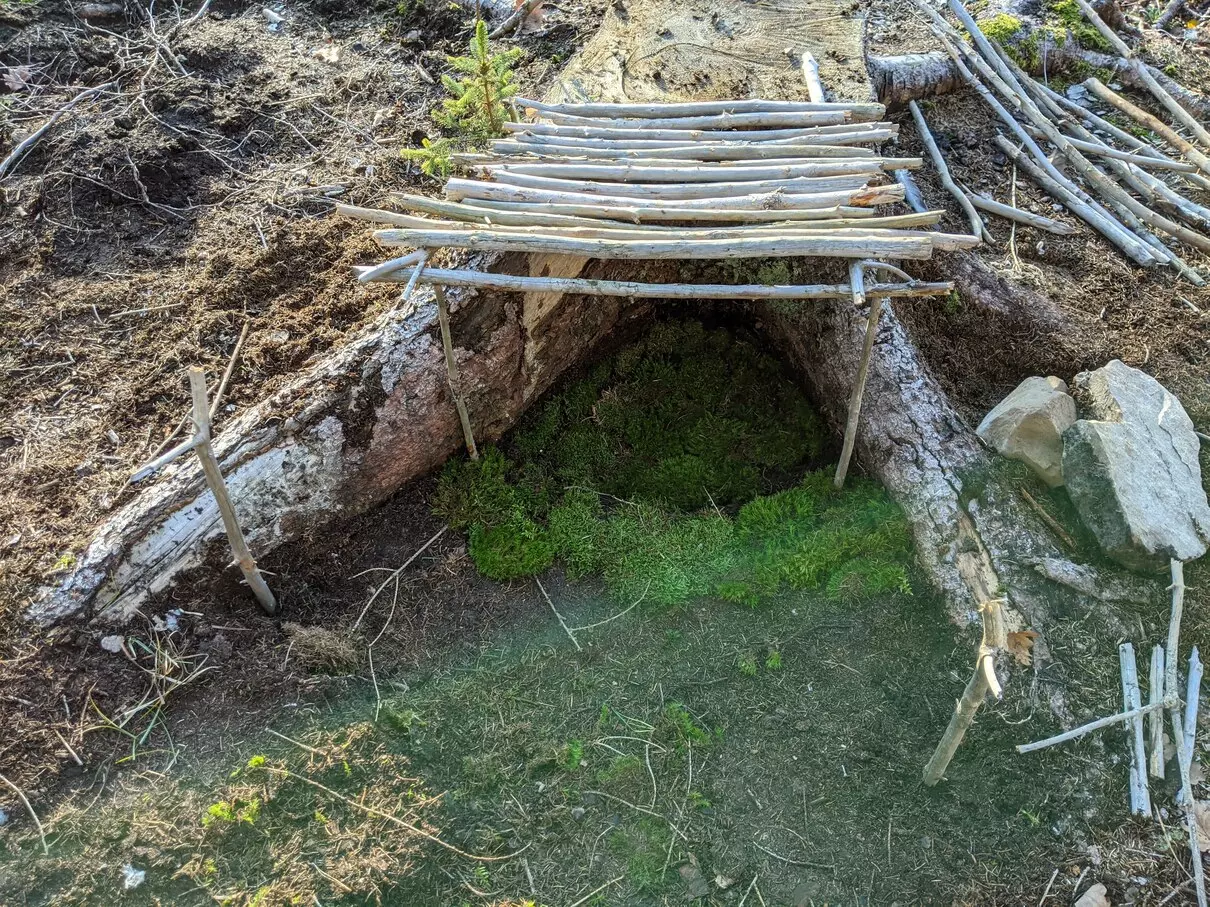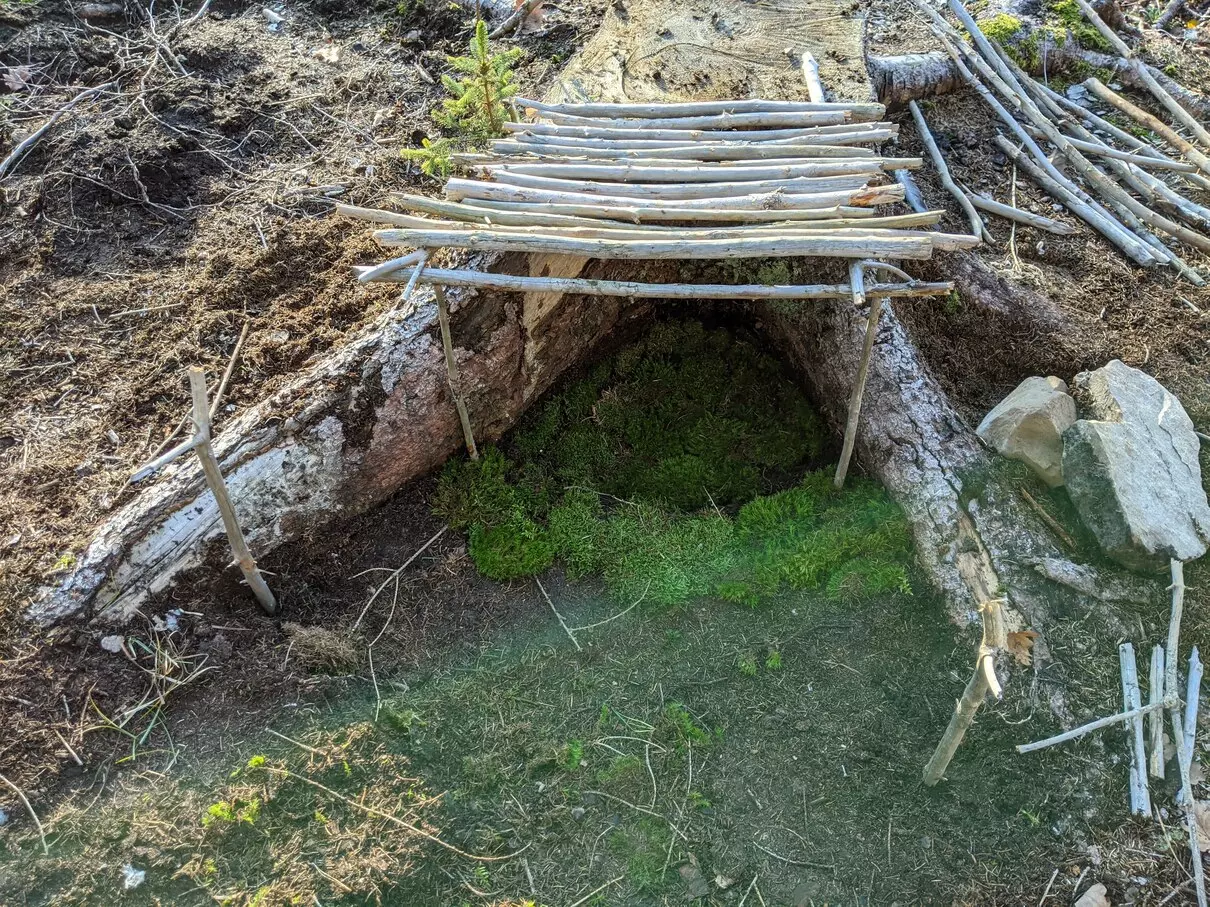 Small wooden house construction with my sons for the forest dwarfs